Clarence's Low Gleason Score Prostate Cancer Story
Clarence shares his early stage prostate cancer, discovered during a routine PSA exam. He describes undergoing the prostatectomy (surgery) and recovery.
In his story, Clarence also highlights important quality of life issues after his prostate cancer diagnosis, including the value of patient self-advocacy, the kind of support he needed (and didn't need), prostate cancer in the Black community, and the importance of men expressing themselves and their problems.
Name: Clarence S.
Diagnosis (DX): Prostate cancer
Age at DX: 53
1st Symptoms

No symptoms
Cancer discovered after routine PSA exam

Treatment

Prostatectomy, surgery to remove prostate
The thing I want to most share is you have to take life as it comes. Sometimes, it's not going to be easy, but when something like this happens, prepare yourself.

Then make an informed decision, but make a decision. You have to decide for yourself, what's best for you.

Clarence S.
---
This interview has been edited for clarity. This is not medical advice. Please consult with your healthcare provider for treatment decisions.
---
Video: Clarence on Getting Diagnosed
Getting Diagnosed
Introduction
I was born in North Carolina but I've been in DC since I was six months old. I've lived here all my life, went to school here, graduated, went to college, and have been working in the private industry forever!
I retired a couple years ago and then wound up getting talked into another job. I'm the benefits manager at CareFirst, which is a part of Blue Cross, Blue Shield. I've been there for almost two years.
This is my second tour at the company I used to work there many, many years ago. Then I left to do various jobs and occupations. But recently the opportunity came up and they asked me to come back so I've been back now for two years.
I manage a group of people who make sure that the benefits are correct, going through the system.
How did you get diagnosed
It was a routine exam with my general practitioner. I went in just to have a regular check-up. Part of that checkup was the PSA exam.
He had also done the digital exam and said everything wa fine. He ran the lab work after the PSA test. Those numbers came back a little off.
His initial response was he didn't think it was serious and they'd keep monitoring it. He referred me to a urologist.
Describe the visit to the urologist
I went to the urologist my general practitioner referred me to. I didn't particularly care for the doctor's bedside manner.
So I came home and called my family. We talked about my experience. They suggested I call the Georgetown cancer center hotline number to see if I could find another doctor, so I did that.
Doctor bedside manners
I was trying to get information at the time and I was a little nervous because it was all new to me. When I was asking questions about what the urologist's treatment plan was, he immediately wanted to do a biopsy.
I asked if that was my only option. His response was I could do whatever I wanted but he was saying that was his recommendation. That just turned me completely off.
That's the option that I took. Part of it is because of my work experience, I had some knowledge of doctors, tests, and not being afraid to get a second opinion. I wasn't afraid to say I didn't like how that first urologist talked to me and that I would go somewhere else.
A couple months went by, I did another PSA exam and the numbers were low, around a 1. So then we decided to wait another couple of months and toko another PSA exam. Those numbers were 3.1.
At that point, my urologist was concerned. He said the numbers were continuing to fluctuate and suggested that he do a biopsy. I talked to my primary care physician and he agreed, saying that made sense.
»More: Advocating for yourself during treatment
What were the biopsy results
The urologist took thirteen spores. Five of the thirteen came back positive for cancer.
Video: Clarence on Getting Surgery
Treatment Decisions
You sought multiple opinions
Johns Hopkins was the third opinion because I went to the first guy, then to Georgetown, then my general practitioner recommended that I get another opinion. The doctor at Georgetown were also very much in favor of that.
He said, by all means, he wanted me to feel comfortable with not only what he wanted to do but that I felt okay with what was happening.
My primary care doctor was friends with the head of urology at Johns Hopkins and sent my test results to him to take a look at. They called me to schedule an appointment for a consult with him.
»MORE: How to be a self-advocate as a patient
How did you choose the type of surgery
The Johns Hopkins urologist also recommended the surgery. He was a very nice guy and I liked him a lot.
But Johns Hopkins is in Baltimore and I live in DC, and his surgical method was to actually cut me all the way down instead of robotic surgery at Georgetown.
I opted for the robotic surgery because it made sense to me that it would be a little less invasive. I felt like the recovery time would be a lot easier. I also thought there might be a smaller chance of infection if I went with the robotic surgery.
Why did that urologist want to pursue traditional surgery over robotic surgery
The only thing that surgeon said was that he was old school and liked the hands-on method. He thought robotic surgery was gimmicky.
He said he'd been trained with his hands and would much rather perform the surgery with his hands, and if he got in there and saw something else, he could take care of it right away.
But I was concerned about recovery time.
I had just started a new job and didn't know how long I'd be out of work. It was purely selfish on my part thinking I wanted the best possible outcome, so I went with the robotic surgery.
It was also easier for my family to get to me in DC than if I had gone all the way to Baltimore.
Prostate Cancer Diagnosis
Describe the moment you got the prostate cancer diagnosis
Initially, it was a telephone call. The test results had come back. The doctor called me at work and he asked if I had a minute to talk. I knew from that that something wasn't right.
He told me that the test came back that there was cancer. He didn't want me to worry and said that I could go into see him, he wanted to sit down and take the time to talk to me.
He added I could bring as many people as I wanted to when we talked, family, friends, whoever would be support for me.
»MORE: Patients share how they processed a cancer diagnosis
How did the doctor describe staging and the Gleason score
He gave me my Gleason score (I don't remember it, it was low). He didn't stage it. He said he didn't think it was at that point. There was nothing to stage. He would wait until after the surgery to see the pathology report.
Anything I asked, he told me to call him at anytime. They were really, really great. The surgeon was really great.
You did your research post-diagnosis
We asked what stage the cancer was. I'm a reader and my sister is, also, so as soon as we found out about the cancer, we got on the internet and got books to start reading up. We went to the library. We did all of the research, asking questions like:
What does this mean?
How would this affect me as a patient?
What would be the recovery time?
What are some drawbacks from doing the surgery?
I did a lot of homework.
Discussing treatment options
I made the appointment and went the following week or so. We sat down and talked. He explained the recovery time, other treatment options, and he didn't think I'd need radiation nor chemotherapy.
He believe it was localized to the prostate but wouldn't know for sure until he went in during surgery. The doctor gave me all the options and then said I had to make a decision.
I asked if there was immediate death and if I needed to do the surgery now. He said if I wanted to wait, I could. So I opted to wait for almost eight months.
He made me promise during this waiting period, I would go in regularly for PSA tests so he could monitor whether the numbers were still fluctuating and to make sure the cancer wasn't spreading.
Why did you want to wait to do the surgery
I had just left my employer and went to another employer. I wanted to give myself the opportunity to get there first before I had the surgery. My thought process was to get past at least six weeks at the new job before the surgery.
The doctor initially said that shouldn't be a problem. I went to my new employer and told them what I was dealing with. Then they said no, go get that taken care of right away, as soon as you're ready.
Looking back, would you have changed the decision to wait for surgery
I don't think so. It was a good decision. As a matter of fact, my manager at the time, when I told her, she was very compassionate and very understanding.
She told me to do whatever I needed to do, she would take care of it, and that I could work from home (long before this became popular).
She said until I got well enough, there was work I could do from home if I wanted to. I actually work for her now and she asked me to follow her to our current company! It was a win-win for everybody.
I wouldn't do anything differently. I think I made the right choice at the right time.
How often were you going in for the regular PSA tests?
It was about every other month, every six to eight weeks or so. The numbers hovered at 3.1 and 3.2, never went higher than that.
What made you move to finally schedule the surgery
After about six months, he called me and said we had waited already. He wanted me to really consider and get the cancer out before it started to spread.
He wanted to try and contain the cancer as quickly as possible, and the longer I waited, the higher the chance that the cancer could spread. He wanted to be safe.
The people I felt I really needed to tell, I told.
I have three daughters, I didn't tell them. My mother was in a nursing home at the time, so I kept it from her, because she was elderly.
I didn't think she would do well if she found out about my cancer, so I decided I wouldn't tell certain people.
I have a large group of friends I did share it with. There were also people in my family I shared with, of course, because I needed to make arrangements for my mom to be taken care of.
She would have automatically missed me because I was going to be out of commission for a couple of weeks. She was used to seeing me three or four times a week because I was taking care of her.
So I told my aunt who lives in the area, my mom's sister, so she and her family could fill in for me because my sister was going to help take care of me when I got home from the hospital. It wasn't a big secret.
But there were some people I didn't share the diagnosis with, like another sister whom I didn't tell because she's very emotional and I didn't need that.
Any tips for others on how to deal with a diagnosis
Honesty is the best policy. I think when you get that kind of news, you have to first get your own mind right because it's your life.

Think about what you really want to do and if it's something that you can overcome.
The doctor did talk to me about radiation and chemotherapy. I'm not a fan of any of that! I have had relatives who've gone through both treatments, I've suffered through those with them.
I just know for me, personally, that wasn't something I really thought I'd want to have to do. Anything I could do to avoid that happening, I was going to.
Being honest with yourself first. Take a moment to sit down and think about what you have, your reality, and ask yourself, how are you going to live?
»MORE: Read different experiences of a cancer diagnosis and treatment
Video: Clarence on Surgery and Recovery
Prostate Surgery (Prostatectomy)
Did you have to prepare for surgery
The preparation was more making sure I had comfortable clothes to wear after the surgery because I was going to come home with a catheter.
I was concerned about what that would be like, to have to live with the catheter for a couple of weeks. I was also making sure I had enough bed coverings just in case there was any discharge.
I did things to make myself comfortable at home during the recovery stage.
Was there paperwork pre-surgery
My paperwork was already in place so I didn't prepare a will as much as I made sure there was a plan if I didn't come out of the surgery or if something happened. I signed a DNR (Do Not Resuscitate) just in case something went haywire. That's just who I am.
What was the pre-operation procedure
The night before, I had to go and take a shower with antibacterial soap, and again in the morning, same thing. I couldn't have anything to eat and I had to be there at the crack of dawn.
The medical staff laughed at me when I was scheduling the surgery. They came up with a couple different times. I said no to them because I wanted to be the very first patient, I wanted him to be "fresh" for my surgery.
I asked for the earliest appointment possible, the very first thing, which turned out to be seven in the morning. That meant I had to be at the hospital at five in the morning.
When I got to the hospital, I went into surgery, then woke up and thought everything was great.
How long was the surgery
I believe the surgery was about five hours.
Did someone have to drive you there?
Yes, I had family who took me to the hospital and stayed at the hospital until the surgery was over. They made sure I was okay.
They came into the recovery room and saw me after the operation. When I woke up and got to that room, I thought I felt pretty good.
What caused the unexpected, longer hospital stay
The doctor had said I'd probably only be in the hospital for a day or two. Unfortunately, that wasn't the case.
Following the surgery, the surgeon and staff came in and reminded me to drink plenty of fluids, so I thought I was good. I was asking for cranberry juice, drinking water, and just chugging juice down there. They brought food to me to see if I wanted to eat, and I said sure. I ate.
My family was still there with me. Around five at night, I suggested they head home because I felt good and they'd been up since three in the morning to be with me.
Around midnight, I started feeling bad and I didn't understand why. I called the nurse for help. I felt very uncomfortable and my stomach seemed to be swelling up.
Long story short, my stomach didn't wake up when I woke up from the surgery.
All the juice, all the water, and the food, was sitting on top of my stomach. Even though the catheter was in and I had good fluids flowing out, it wasn't enough. It made me sick.
The doctors kept coming in and asking what was wrong. When my family was back in the morning, they asked what was wrong with me. I said I just didn't feel good. They asked why I didn't call them but I was already in the hospital!
So my family called the doctor in again to check on me. The doctor came and took me off of the fluids, and I didn't have anything to drink or eat for 24 hours. After that, I got better.
What did you have to do before they discharged you from the hospital
You need to use the bathroom by yourself before you can leave the hospital, and none of that had happened because my stomach was not cooperating.
They also wanted me to walk, so I'd walk two or three times a day. I'd get up with that IV pole in my hands, and walk down the hall and back. They wanted to make sure I was staying on my feet and able to go to the bathroom.
The staff wanted me to at least pass gas, if nothing else, before I went home. I was urinating through the catheter.
Any guidance on how to get through an extended hospital stay
I watched TV, I read, people came in to visit with me. I had quite a bit of company. I did the usual things in the hospital, like walking up and down the hall.
They wanted me to not go home and sit, that I should try to walk and move around as much as I felt up to it and wasn't in any pain or anything. I already had it in my mind that I was going to do as much walking as I possibly could.
Surgery Recovery
Describe the recovery process at home
I recovered at home for about three weeks. Home wasn't so bad. My family was there. I had quite a few steps in my house at the time, so once I got up the stairs to the second level of the house where the bedroom and bathroom were, I could negotiate my way around there.
I didn't do a whole lot but I would get up every morning and shower, and get dressed. I had bought several pairs of hospital scrubs in a couple different colors because I wanted to be able to be comfortable, but also be able to go outside and walk around.
I would take a walk, sometimes two or three times a day, around the block. When I got tired, I'd just go back into the house and wait until later to go back out again.
Each day, I walked a little bit farther.
First day it was just up the sidewalk and back, then it was around the block, then two blocks around, then three blocks around.
Anything people should be aware of post-surgery
Get as much information as you possibly can on things the doctor may not necessarily tell you. I found out some things and experienced some things the doctor hadn't told me about, but because I had done research ahead of time, I knew what they were and what to do.
I started having bladder spasms, which the doctor didn't tell me about. Because I had this catheter in my bladder, it was like having a back spasm but with the bladder.
This pain would start to hit me and even though I had pain medication, I wasn't taking it. Up until that point, I wasn't really in any pain. I was just really uncomfortable.
But when the pain did start, it got so out of hand, I couldn't negotiate the pain anymore so I wound up going back to the emergency room the following week on a Sunday, after having been up for a whole 24 hours in pain. They determined they were bladder spasms.
How did they get rid of the bladder spasms
They gave me some medicine to stop the spasms. The doctor got in touch with my surgeon, who did not let the medical team take my catheter out, which I had been praying for. He wanted the catheter to stay in for a couple more days.
Once I got the bladder spasms under control, they told me to take the medicine every three to four hours, just to keep the pain levels down. That was the only real recovery issue.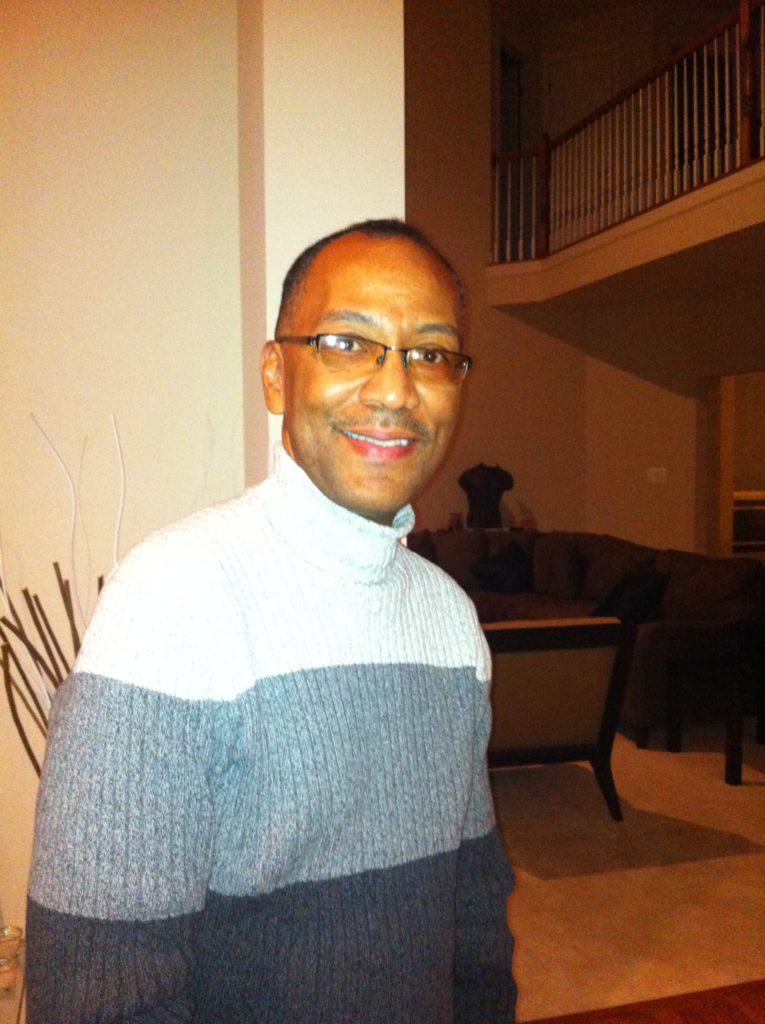 Describe the maintenance of the catheter, overall experience
I'm not going to say it was comfortable. It was somewhat uncomfortable because you have to walk around and move around with it.
You have to sit down with it, lie down with it, so you have to figure out a way to prop yourself up to be comfortable in the bed and when you're sitting down, as well as when you're moving around.
You don't want to pull it out or irritate it, so learning to live with the catheter was an interesting process.
Cleaning wasn't bad because they told me how to unhook it, cap it off, and then I was able to shower pretty normally.
Afterwards, I had to hook it back up again, get dressed around the catheter, so that was a little annoying. Otherwise, it was fine.
How do they determine when to take out the catheter
I believe it was just how the healing process was going. Because I was losing my prostate, they wanted to make sure that I wasn't losing blood and that everything was flowing well, that the fluids were leaving well.
After Treatment and Follow-Up
When did you learn more about the plan moving forward
I went in to have my catheter removed and met with my surgeon that same time. He came in and said that the removal of the prostate had gotten rid of all of the cancer, confirming that it had not spread anywhere. My margins were also clear.
He was not recommending that I see an oncologist or to get any radiation or chemotherapy. He had conferred with his colleagues. That's when they came back in six weeks for a follow-up to do another MRI and another PSA test.
How did you process news of no cancer
I was relieved because I did not want to have to do radiation or chemotherapy. That was a big issue for me. So I was really relieved that the surgery worked and that I could be fine, pretty much live a normal life.
There are some issues post-prostate surgery that I had to learn to live with. They also sent me to physical therapy for three or four sessions. They teach you how to live with your new normal.
What is that new normal after prostate removal surgery
They teach you how to do kegel exercise to strengthen your bladder. I had friends who have had the same prostatectomy surgery after me. I stressed to them how important that is.
The medical team talks about the strong urge you feel of going to the bathroom and you can't wait, just go. Don't try to wait it out or you might find yourself wet.
You learn that if you're in the kitchen and water is running, suddenly you may have to go to the bathroom.
Don't wait, listen to your body, and go. You learn all of those things.
You learn also when you go out that you have to really be mindful of where you are and how you're doing things because if you don't, it can be a problem for you.
You learn that if you're driving, you go to the bathroom before you leave the house. You know where the bathrooms are, wherever you're going. You watch your water intake and watch what you're drinking, all of those things.
It's a whole new way of programming yourself because you know that you have this condition, or lack thereof, making it a new normal.
What were the results of the follow-up exams
My surgeon said the goal was to have a zero PSA at that point, following the prostate surgery.
When I went back to have the test, it was 0, 0.1. From then, I went back every three months for the first year. I would have an MRI scan, have the PSA test, and the doctor read the results as good.
The following year, I went back every six months. That lasted for three years. Then it was bumped to every five years.
Was there any anxiety before each test (scanxiety)
That didn't really bother me, maybe because I wasn't sick before this happened. There were no symptoms or anything, so going to the doctor was just a regular thing.
Now, I haven't seen my surgeon for the last couple of years, but because I have a general practitioner whom I see, and because he's the one who initiated this whole thing, he stays on top of it.
I saw him a month ago and he said he was going to take my PSA test just to make sure everything was still good. That's how I process everything, as long as there's nothing else happening,
The only apprehension I have is if I experience a sudden pain or something is bothering me, my first thought is I hope this isn't cancer and that it hasn't spread somewhere else, in some other part of my body.
»More: Coping with scanxiety waiting for results
Video: Clarence's Reflections about Cancer
Reflections
Any message for people about self-advocacy as a patient
You have to be comfortable with your surgeon, you have to be comfortable with what you're being told. I think you need to do your research, at least some research, and don't be scared of what you read.
Sometimes people go on the internet or read books, and they read so much information that it scares them. Just because it says one thing, doesn't mean it's going to happen to you, so you have to think that you're an individual. Everything you do is going to happen to you.
If it happens to somebody else, it may not happen to you, or it may, but you just have to be open to the whole process.

Go into it with a positive attitude, that you're going to be fine.
»MORE: How to be a self-advocate as a patient
What was the most critical support you needed
You have to talk to the people in your circle of trust. People you know will not go down the pity path with you, who will be supportive and say we'll do this together, we're going to be okay, you're going to be okay, and we're going to get through this.
Some of the people I told about the cancer were teary and emotional. They didn't have complete faith that I was going to be okay. That's how I looked at it. My brother got a little emotional, but I expected that from him, he's a little younger.
When you hear the "C-word," most people freak out initially. The way I posed it was don't get upset. I'm good. I'm all right. I'm going to come out of this on the better side of things.
Having a sense of security with what you're telling people and yourself helps. Don't look for what's bad, look for what's going to be fine.
»MORE: Read more from a prostate cancer caregiver perspective
Did you eventually tell your daughters about the cancer
I thought I was in the clear. I was home and my oldest daughter called. I told her about the cancer. She immediately came over. I knew she would be doing this, but she came to the door like she was going to break it down.
I told her I was fine and to stop it (laughs). I took the path of least resistance when it came to the girls, because I knew they would be emotional about it.
I didn't want to be that guy. I couldn't hold them up while I was trying to go through this, so I said I would just wait until it was over, they would be okay.
Prostate cancer in the Black community
Prostate cancer for Black men doesn't have to be a death sentence anymore. It used to be because you never followed up, they were afraid to go to the doctor in the first place, or they were in complete denial and would ignore signs.
But when there are no signs and you jus happen up on it, you need to take care of it. Don't let it fester.
Did anyone around you ever talk about prostate cancer
Cancer runs in my family, normally breast and lung cancers, but nobody had really talked about prostate cancer. When I first got diagnosed with prostate cancer, I talked to some people who had been through it.
I had a couple of friends who I found out had been through it. I asked if they wouldn't mind talking to me about the experience. So I was able to talk to a few people about prostate cancer. That was helpful.
Message to other men and men of color on importance of sharing story
I think it's important in this society we should talk about these things. I have a pretty wide circle of male friends and I'm always encouraging them to, especially when they're over 40, get a PSA test and get checked out.
You don't want to be caught off guard.
I've had friends who've had prostate removal surgery (prostatectomy) before they went in, we had some one on one conversations.
I gave them some ins and outs on what to expect, here's what happened with me, here are some things you may want to look out for, here's how you can prepare for surgery, make sure you have comfortable clothes, sneakers to wear, those types of things.
I think self-advocacy is important, especially among men of color, because it's something you just don't talk about.
It can be very private and personal, but I think it's important that you break down those walls and know that there are other men who, like you, are about to go through this, or have gone through this, have survived, and are fine.
I was very impressed with the fact that our Al Roker was willing to put that out to the world that he had prostate cancer. Although he is very open as a person, not everybody is that way.
My reaching out to him when I heard about his diagnosis was my way of saying, look, you're going to be fine. Just have the surgery, come home, and you're going to be okay.
What is the cultural stigma/reasons for why the conversation doesn't happen as much among men?
It's not only Black men, but I think men in general have a thing about talking about health issues, especially when it comes to their private parts.
It's that whole fear factor of, "I'm not letting anybody do that to me." Your life doesn't stop because you have prostate cancer.
Sex doesn't stop because you have prostae cancer. None of those things stop. Everything can be normal as long as you catch it, and catch it in time so you don't have to go through any extensive work or treatment following it.
You just need to wipe away the fear and think positively about it. Reach out to people. You'd be surprised. Now they're saying one in three men will have or will be diagnosed with prostate cancer.
If I think about my own circle of friends, there are probably 15 guys who are pretty close, and I was the first diagnosed out of the 15.
Since my own diagnosis, I've had four people within that circle who've been diagnosed also with prostate cancer. So face life and what it brings you. It's true, it happens, and you just have to face it.
Your last message to other patients and caregivers
The thing I want to most share is you have to take life as it comes. Sometimes, it's not always going to be easy, but when something like this happens, prepare yourself.
Go to the doctor, talk to the doctor. If you're not comfortable with your first doctor, go to a second one. If you're not comfortable with the second doctor, go to a third doctor.

If you need to go to a fourth, then you do that, until you are comfortable and have gotten as much information as you possibly can get.
Then make an informed decision, but make a decision. If the decision for your life is you want to continue to live a pretty normal, healthy life, then don't be afraid of going through the surgery, if that's what it takes.
For me, it was the option I chose, If it was something else, if the cancer had spread somewhere else, and they told me I only had six months to live, we're going to do this, that, and the other, I might have made a different decision.
But because the doctors were very confident that this was an isolated area and they could fix this without me being totally incapacitated, yeah, why not? Let's do it.
You have to decide for yourself, what's best for you.
---
Prostate Cancer Stories
Clarence S., Early Stage
Cancer Details:
PSA levels fluctuated but were never extremely elevated, cancer contained to prostate
1st Symptoms:
No symptoms, caught at routine physical with PSA test
Treatment:
Radical prostatectomy (surgery)
Steve R., Stage 2
Cancer Details:
Started at stage 2 and gradually progressed to stage 3, and then to stage 4 with metastasis to lymph nodes
1st Symptoms:
Rising PSA score
Treatment:
IMRT (radiation therapy), brachytherapy, surgery, and lutetium-177
Al Roker, Gleason 7+, Aggressive
Cancer Details:
Aggressive but caught early
1st Symptoms:
No symptoms, caught at routine physical with PSA test
Treatment:
Radical prostatectomy (surgery)
Bruce M., Gleason 8/9, Stage 4A
Cancer Details:
Staged Gleason 6/7 pre-surgery, post-surgery changed to 8/9, PSA level at 27
1st Symptoms:
Urination changes, brother's prostate cancer diagnosis
Treatment:
Radical prostatectomy (surgery), salvage radiation, hormone therapy (Casodex & Lupron)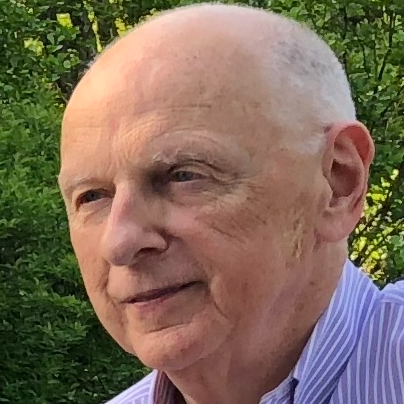 Dennis G., Gleason 9 (Contained)
Cancer Details:
Staged Gleason score 9
1st Symptoms:
Urinating more frequently middle of night, slower urine flow
Treatment:
Radical prostatectomy (surgery), salvage radiation, hormone therapy (Lupron)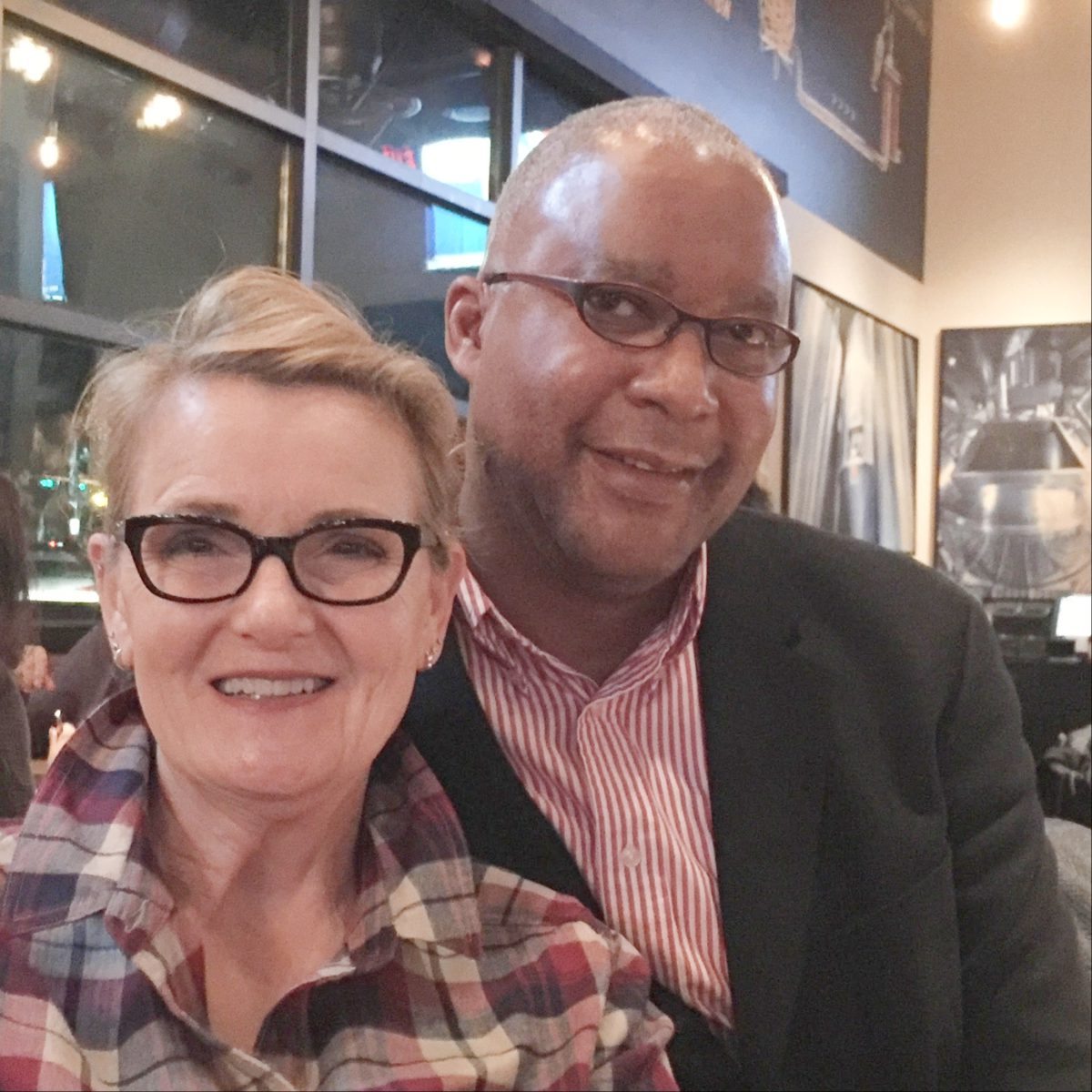 Jeffrey P., Gleason Score 7
Cancer Details:
Diagnosed at 59, biopsy had not detected it
1st Symptoms:
None, routine PSA test, then IsoPSA test
Treatment:
Laparoscopic prostatectomy
Mical R., Stage 2
Symptoms:
No symptoms, caught at routine physical with PSA test
Treatments:
Radical prostatectomy (surgery)