Elise's Refractory Multiple Myeloma Story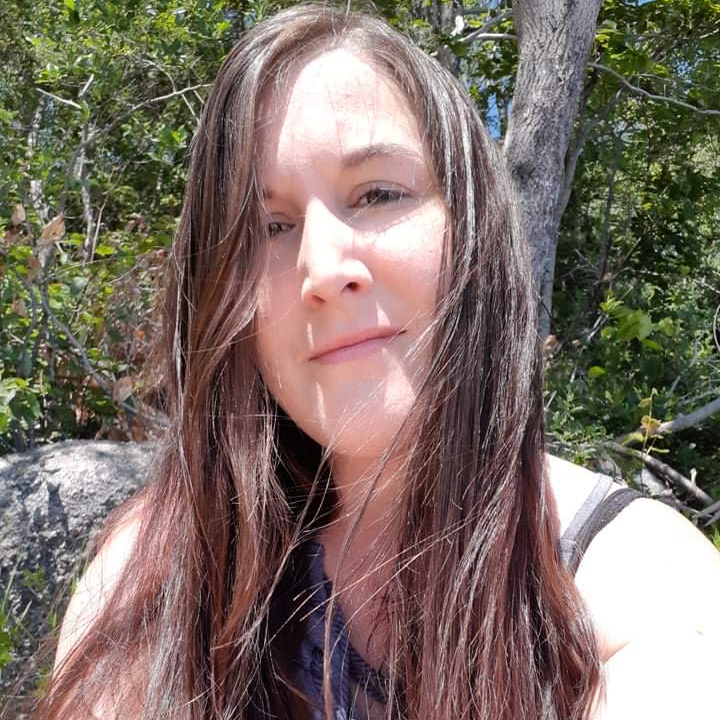 Elise was working and raising two young kids when she was diagnosed with refractory multiple myeloma, a type of blood cancer.
In this video series, she shares every part of the myeloma experience so far, from how she got diagnosed to being a part of a clinical trial (selinexor + carfilzomib + dexamethasone) that's been working, to diving into how she has been able to live with myeloma.
Explore her incredible 4-part story series below. Thank you so much for sharing, Elise!
Name: Elise D.
Diagnosis (DX)

Refractory multiple myeloma

1st Diagnosis:

Age at DX: 34 years old
Symptoms:

Extreme pain in lower right back (for a couple years)
Numbness in groin

Tests for DX:

X-ray finds tumor in sacrum measuring 9×6 centimeters
MRI results show what looks like a giant cell tumor
PET scan reveals 1-cm lytic lesion, prompting start of treatment

Treatment

Chemotherapy

CyBorD: cyclophosphamide + bortezomib (Velcade) + dexamethasone
RVd: lenalidomide (Revlimid) + bortezomib (Velcade) + dexamethasone

Clinical trial

SKd: selinexor (XPOVIO) + carfilzomib (Kyprolis) + dexamethasone
Thank you to Karyopharm for its support of our educational program. The Patient Story has full editorial control of our content. The interview has been edited only for clarity.
This is not medical advice. Please consult with your healthcare provider for treatment decisions.
---
Elise's Introduction
My name is Elise. I am 35 years old. I live up in Nova Scotia in Canada. I've lived in Nova Scotia my whole life. I've done some trips and did a couple of little adventures when I was growing up.
In my early 20s, I lived in Montreal for a little while and in Calgary for a little while. But all roads always lead back to Nova Scotia, so I'm back here.
I am a medical transcriptionist. I've been doing this for approximately 9 years now. I would say I do enjoy my job. I haven't been working since my diagnosis of myeloma, but it wasn't actually myeloma mediated.
It was more COVID mediated because I was actually diagnosed right around the time that it happened. The company that I work for, the hospital, they just shut down their regular type of clinics, elective surgeries, and stuff like that.
I've been working very, very little since then, but I do intend to go back to work very soon. I actually just started thinking about that the last couple of days, to be honest with you. That's been kind of exciting in my world.
I have two kids. That's extremely important. I have a seven-year-old son and I have a one-and-a-half-year-old daughter. They keep me very busy. I'm married to my husband, Dana. He's wonderful.
We love to go camping. We love to go fishing. We love to go to the lake. We love to go to the ocean. We love to go to the park. We are very outdoorsy people. We are always out and about and doing fun things every day.
We're always out with the kids and trying to just live and enjoy life make the best of everything.
VIDEO: Multiple Myeloma Symptoms
First symptoms
I went back to 2018 because I feel like that's a very, very important part of my story. I didn't get my official diagnosis until July 2020. That's why this is so, so significant to me.
I started off with just back pain. I had lower back pain on my right side. It was irritated, and I'd get numbness and a little bit of tingling soreness. I went to go meet my doctor back then in 2018, and we had a discussion.
She decided that it would be a good idea to go to physiotherapy, so that's what we did. I got my referral to physiotherapy. I did a few sessions, and things actually started to get better at that point, probably because I was able to get the inflammation down. I just kind of went back to living life.
Basically, at that point, things were getting better. My back wasn't bothering me so much, so I just went back to living and working. At the time, I had my son. He was about 5. So I went back to living.
Symptoms continue
We decided we were going to have another baby, so we did that. We had a daughter. I was pregnant with her in 2019, and she was born in November. Toward the end of my pregnancy, I started to experience an extreme amount of pain in my lower back, which radiated basically up to my head.
I remember thinking to myself, "Okay, this is my sciatica acting up, so I'm just going to go to massage therapy and try to work it out." That's what I did; I went to massage therapy. I did that three weeks in a row. I didn't understand why it wasn't relieving my pain, but I was about to have a baby, so I wasn't thinking about anything. I was just thinking about having a baby.
I had my daughter. The pain got better, obviously, because I didn't have a human growing in me anymore. The pain got a lot better.
Then, come February 2020, I started to get symptoms again of lower back pain. The quality was a little bit different at this time. It was more sharp. I had a lot of groin numbness. My glute would go numb. That's kind of where it began.
Getting misdiagnosed over and over again
I thought again, "Okay, this is just my sciatica." We're going on three years of thinking I have just sciatica issues here. I definitely went to the doctor this time and got sent down the same path of, "This is just your sciatica acting up. Let's send you to physio."
I went to physio, and she diagnosed me with sacroiliac joint dysfunction. All they saw was a young mom who just gave birth with back pain, so this is the diagnosis they gave me. They said, "It's probably just imbalanced." That's what happened there. I did the physio, and that didn't work, of course.
Then I thought, "Let's try some chiropractic work." I went to see a chiropractor. We did that for a good two or three months. When I look back at it now, I think, "Wow, I am so glad he didn't break me," because he did a lot of manipulations on my back. That's terrifying. Thankfully, he didn't injure me. That didn't work, of course.
Speaking up for yourself as a patient
I went back to my doctor again. I said, 'There's something not right here. We need to go to imaging next.'
So that's what we did. He sent me for an X-ray, which revealed a big tumor in my sacrum that was approximately 9 by 6 centimeters.
Who would have ever imagined? That's when everything started. That's when all the tests took place. They sent me down that road.
»MORE: How to be a self-advocate as a patient
What tests and scans did you undergo for the preliminary diagnosis?
They wanted to rule out metastases. At first they thought, "She probably has a primary cancer somewhere else that metastasized to her spine," or it was, "She has sarcoma, some sort of a bone cancer." That's what the thoughts were at that time.
I had my MRI, my CT scan, X-rays, mammogram, all of that. The preliminary report of the MRI said that I had a giant cell tumor, which is a benign, aggressive tumor. It's very destructive, but it is benign.
To confirm the diagnosis, they decided to send me to an orthopedic oncologist. I saw him. He did a biopsy of my sacrum, which was horrific because they actually took about a good-sized piece of it. It was horrific.
I developed a hematoma because of it. It was just dreadful. Eventually the biopsy came back showing that there was plasma cells.
That's when the diagnosis of multiple myeloma came up. That's when I was officially diagnosed with myeloma. At that point, they weren't sure if it was a solitary or if it was systemic.
»MORE: Patients describe dealing with scanxiety and waiting for results
How did they determine the details of your myeloma?
I had my PET scan. That was the next investigation, to be referred to hematologists and to go for my PET scan. I did that and, of course, all the myeloma workup.

The PET scan revealed a one-centimeter lytic lesion just above it. That was just enough for them to say, "Okay, this is systemic. We need to treat it."
Did you get a second opinion?
I was in denial. I didn't want a second opinion. I just wanted to make sure I didn't want to jump on the chemo. I didn't want to go on the treatment band yet.
I was still hoping for just radiation to clear things up. Then I could just go back and not worry about all the treatment and stuff. I requested a second opinion before I started treatment.
While I was waiting for that second opinion, it got really bad. Really, really bad. My back, my sacrum, actually ended up fracturing in September.
Just the pressure of it was just too much, and it just started breaking the bone. I was admitted to hospital in September of 2020 for 4 days, and then we started treatment right away.
»MORE: Patients share how they processed a cancer diagnosis
What was the treatment?
CyBorD, which is standard of care in Canada:
Cyclophosphamide
Bortezomib
Dexamethasone
VIDEO: Cancer Treatment Decisions
Describe the moment you got the diagnosis
I actually got an email from my orthopedic oncologist. I went, "Wow, I knew it was malignant."
I knew it was malignant because I went up to see my orthopedic oncologist, and he mentioned to me that it was definitely malignant and he was just waiting for the pathology to come back. My husband was with me that day.
At that point, I didn't have a diagnosis of multiple myeloma per se. I just knew it was going to be cancer. My husband was with me at the time, but I thought I was going to die. "Yeah, okay. I'm about to die. I'm about to go down this terrible nightmare that nobody wants to go down."
»MORE: Patients share how they processed a cancer diagnosis
Then my mind immediately went to my kids, and then it was just really bad. It was every mother's worst nightmare, really.
I just remember the drive home with my husband was the worst drive of our lives. I remember just thinking, "This is it. I've got 5 years, maybe a few years with my kids." That's pretty much how I reacted to the diagnosis.
How open are you with your kids about the cancer?
To be honest, I'm not very open. My son is seven, and my daughter is just one-and-a-half. With my son, I decided I don't want to scare him with the word "cancer."
How do I speak to my son? He knows that I hurt my back. He knows that Mommy has a bad back, and he knows that Mommy needs to go to the doctor and take medicine to get better.
I've left it just on a need-to-know basis. Keep it simple. It's worked perfectly.
What probably actually helped me a lot is when I got diagnosed, I thought, "No, this is crazy. I need to keep my life going as normal as possible even while going through all this nonsense." I've worked extra hard, maybe put in a little bit more stress on myself.
My kids are my world, and I didn't want anybody's lives to be disrupted by this. I've just worked really hard to just try to hold it together, to keep it together and just try to keep daily life as normal as possible for me and for my family.
If I would have had to go through a transplant, I would have had to explain a lot more because I would have been away. I've been able to pretty much stay close to home, and there have only been a couple of overnight visits.
»MORE: Parents describe how they handled cancer with their kids
What was your first-line treatment?
I remember the cyclophosphamide. I used to get the worst hot flashes. I would feel really feverish with that.
Describe how you and your doctor decided the first lines of treatment
T standard of care in Canada is to do CyBorD first and then go to transplant. I had private insurance, so my doctor at the time said, "I want to try to get Revlimid covered for you because it's a better treatment." So that's what we did.
We went through my insurance company, and finally they approved it for me. That's when we switched to the RVd. We did the RVd for three cycles, and then I had a PET scan November 30th.
What were the results of first-line treatment?
The PET scan showed that my plasmacytoma was stable, which was great, and that the lytic lesion was dead. There were no more light chains lighting up anymore.
However, my blood work initially went down with treatment, and then it just slowly started to kind of climb back up a little bit. It wasn't staggering or anything, but it just wasn't going in the right direction.
Getting a second opinion
At that point, I had still been waiting for my second opinion, which I still hadn't gotten. I had that second opinion. It was set up for December 16.
I got my PET scan and met with my previous doctor, who said, "We're just going to follow the trend and go from there."
I also had my second opinion coming up, so I met with my second opinion doctor. At that point, he said, "It looks to me like the treatment is not working as it should."
He said, 'I have a clinical trial, and I want you to go on it.'
VIDEO: Current Clinical Trials
What led to pursuing another treatment for you?
It's my immunoglobulin A (IgA) nephropathy that we follow. My IgA was going down, and then it slowly started to climb up a little bit. That's when the treatment decision was made that I should be on something stronger.
To be honest, I've never really gotten a full answer about that. They did say that perhaps it was refractory, but nobody really knew for sure. We just knew that we just needed to move on to something different.
Why haven't you tried a stem cell transplant?
That's a loaded question because that is one that I've been going back and forth on for months now. It's my doctor who sees it as a treatment, not a destination, if that makes sense to you.
With all the treatments out there right now, he says we don't have to go to transplant yet because there are other things that we can do that are less invasive.
Also, he was a little bit worried that I would go through the transplant and not get a long enough remission, so he didn't want to put me through all that for the possibility that I might only get remission for a year or two years.
I think maybe he was looking at me as not the typical patient for him at all. I think he's taking a bit of a different approach with me. I still kind of worry about it a little bit. I still wonder, "Should I do the transplant?"
I'm almost in complete remission. A lot of people say that's the best time to do it because then it deepens the response. But there's really no proof of it. Nobody really knows. I'm okay with not doing it. I didn't want to do that anyway.
Navigating myeloma treatment options
I think it's very confusing for myeloma patients all around. Absolutely. It's been completely confusing. I'm constantly questioning, "Am I making the right choice? Is my doctor making the right choice?" I wish it was more clear cut, because it definitely puts a lot of stress on the patient.
There's somebody on this trial that I'm on. I don't know if they're taking Kyprolis, but they are taking selinexor, and they've been on it for 4 years now.
As much as I don't want to be in continuous treatment, I think, "Okay, it's either that, or I go down a stem cell transplant, and there's just so many unknowns with stem cell transplant."
At least I know what my trial is. I know what to expect. I know the side effects right now. With transplant, it's like a whole other thing.
What was your reaction to the possibility of being in a clinical trial?
I was extremely reluctant at that point. I'm still coming to terms with being diagnosed with cancer, let alone now I'm going to subject my body to a clinical trial. I was terrified. I was horrified.
I thought about it, and I thought, "What have I got to lose? Let's go for it." At my second opinion meeting, I said, "Yes, let's do it. Can you please be my doctor, too?"
He said, yes, he would, which is actually not an easy thing to do here in Canada, because usually you get assigned a doctor and that's your doctor. To get another doctor was really lucky. I was really lucky because he was a very, very good myeloma doctor, one of the top ones in Canada.
I feel very fortunate that I got into his care. It was pretty incredible. At that point, he said, "Okay, take Christmas off. Take New Year's off. Have a few weeks with your family, and we'll start off at the end of January."
That's what we did. We started at the end of January. We started the selinexor, the Kyprolis and the dexamethasone.
Describe what it's like being in a clinical trial
Initially, when I first started on the clinical trial, there was a lot of testing because you have to be healthy enough to get into these clinical trials. Then you've got to be too sick, too.
I don't know. It's kind of weird because usually you have to either relapse or be refractory or something. That's where they said I was. They said I was refractory at that point. That's how they got me into the clinical trial.
There was a lot of testing. I had to get my heart tested. I had to have preliminary CT scans, X-rays, lots of blood work, and I had to meet with the nurse coordinator. That's how it began. Just the first day, day one of my cycle one, it was a big show at the hospital. There are lots of nurses ticking off boxes, making sure everything is all good.
I have my own clinical trial nurse, who is amazing. She is incredible. That's different to being in a clinical trial. Usually you just have access to a nurse's line. Then you have to leave a message, and they get back to you within 24 to 48 hours. I have access to Judith, who is my nurse, and she will usually get a hold of me within like an hour unless she's in clinic or something.
I'm very, very fortunate there, too. That's a bit different clinical trial-wise. That's how the clinical trial started. They pay for my expenses, so that's nice.
Part of the STOMP clinical trial
Editor's note: For more information on all clinical trials, check out the FDA Clinical Trials site.
STOMP = Selinexor and Backbone Treatments of Multiple Myeloma Patients
You may have heard of the STOMP trial. It is selinexor, but you can use it in combination with other drugs like Kyprolis or Revlimid.
They're trying all different combinations. This is definitely not a common treatment.
The Karyopharm interview
I made a major breakthrough for myself and many patients down the road.
I traveled two hours one way for treatment, so that's 4 hours of driving every week. I am involved with the International Myeloma Foundation, the IMF.
I run a support group called MM Families. It's for patients with young children who have multiple myeloma, so my name is kind of out there a little bit. People know who I am. Karyopharm heard of my story, and they wanted to do a roundtable on me, which I thought was super interesting. I agreed to it.
At the meeting, they asked me what are some challenges that I have to being in this trial. I told them the drive time consumes my life a lot. I would literally wake up, get the kids off to school and day care, jump in my car, drive two hours, stay there for two hours, drive home for two hours, pick up my kids from school and get on with the day for all that crazy stuff. It was a huge challenge for me. Huge.
At that point, they said, "We're very sorry, but that's just how facilities work. That's how clinical trials work. You have to be at a certain facility."
A breakthrough on a clinical trial
I thought, "Well, I guess I'm going up there forever then." But randomly out of the blue, my nurse called me about a month ago, and she said, "I just got the strangest email. I got an email from Karyopharm, and it was an internal email that they sent out to the entire company."
She said, "They all were just so moved by your story and everything you told them, and they agreed to let you go to your local hospital to get your trial drug." They agreed to let me, which apparently drug companies have never done before.
I'm the first person that they're actually allowing to treat closer to home. I was just so excited. It was amazing.
Then I got a phone call, and they said, "The hospital is really pushing back on this one." I thought, "Oh great, they said no." Everybody said yes, but the hospital didn't feel comfortable administering the drugs because they had never administered them before.
That was kind of a blow, but my nurse said no. She said, "I'm going to work on this. You just don't worry. I'm going to work on this." I got a call about two hours ago, and she said, "Well, we won."
She met with everybody. She met with the head of nursing, the head of all the oncologists at the hospital. She met with everybody. They all got together, and they figured it out. Now I get to go back to my local hospital.
Describe the side effects
The side effects have been very, very difficult. I'm not going to lie. I still struggle sometimes. It always seems to be on Day 1 of my cycle.
Day 1 is usually pretty terrible. Then usually Day 8 is a little bit better. Sometimes I won't even have symptoms by Day 15. Maybe I'll feel a little tired, a little bit nauseous. But nothing like Day 1.
It seems to be something about that break. I think it's the fourth week off, giving my body that break, and then going back into it. How I've managed side effects is a lot of anti-nausea medications. To be honest, it still doesn't take care of all of it.
»MORE: Cancer patients share their treatment side effects
What helps you with the nausea?
I take a lot of ginger. I'm constantly drinking ginger tea and taking ginger pills. I take Emend. I also take Zofran and metoclopramide for my nausea.
I'm going to be honest, the nausea's pretty terrible. It has almost made me cave a few times, almost made me give up. It's been really hard to deal with the nausea.
Other tips on managing side effects
I've never vomited. I'm always just nauseous, and yes, I do have decreased appetite for a maybe two to three days afterward. I always make up for it in the times that I'm feeling really good. I've managed to stay stable in my weight, thankfully.
That's one really big thing that I actually do, too, that I forgot to mention is nutrition. Nutrition is huge in my life. Huge. I do micrograins and wheatgrass shots, and I do some supplements. I think that has helped me stay at a stable weight just because I'm packing myself full of as much nutrition as I can and the best kind of it.
I took a little bit of time to adjust, but now that I do it a lot and I eat all the greens, my body craves it now and I don't mind it anymore. It makes me feel better.
Lowering the steroid dose
My dexamethasone was lowered. They agreed to lower it to 20 milligrams. My doctor did say that I could divide it if I wanted to. I wonder if I did that, if it would make things a little bit more tolerable.
The biggest thing is it causes two nights of not being able to sleep well. I do feel like I tolerate it better, and I don't get those mood swings type side effects like I used to get so much if I took it all in one day. I definitely think there's an advantage to breaking it up.
What impact has this new treatment had on your life?
I really wish they could figure out how to give the selinexor without the nausea, because it's doing wonders for me.
I'm almost in complete remission now. I have no sign of it on any of my blood work anymore. Everything's completely normal.

I believe my plasmacytoma on my sacrum is completely healed. I don't feel pain. I haven't taken a narcotic in two weeks now.
I took a huge turn the last month. I barely feel any pain anymore, just a little bit of tightness. My heart feels funny when I walk. I'm missing a piece of my bone there, so that's going to take a little while to come back.
I don't know if it's selinexor or if it's the Kyprolis or the combination. I don't know. But whatever it is, it's working.
VIDEO: Living with Multiple Myeloma
What's the importance of patient self-advocacy?
I think it's extremely important to advocate for yourself. I've been doing nothing but advocating for myself since my diagnosis, and I feel like everybody has to do that.
I switched doctors. My first doctor, I felt like he was too busy for me, and I just didn't feel like he was caring for me.
That's why I knew I needed that second opinion, and I knew I needed to get another doctor who was going to take my care seriously and who I felt safe with.
Absolutely, you have to advocate for yourself if you're not feeling comfortable in your situation. It's enough that we have to deal with cancer. We shouldn't have to deal with anything else when it comes to the care we're getting. We should just be receiving the best care, period. It's so important.
I always make sure that I have lots of questions. I always make sure that if I have lots of questions, that I give them a heads up that I have lots of questions.
»MORE: How to be a self-advocate as a patient
What's been the hardest part since your cancer diagnosis?
I still struggle. Still. My kids are everything. They're my entire world. Honestly, I never thought about myself at all through any of it. It's easy for me to leave; this is easy for me not to be here.
What has helped move you through the most stressful times?
I've been doing nothing but seeking out ways to feel normal. I do exercise a lot. I meditate. I learned to meditate, especially early on in my diagnosis. I don't do it as much anymore because I am more settled than I used to be.
I sought help from a therapist, a psychologist. I joined support groups. I created support groups. I literally just surrounded myself in support and all the support that I could get. I surrounded myself in it.
»MORE: Read other patient experiences on yoga and meditation
The importance of finding your cancer community
That's been my greatest gift since my diagnosis: the people who I've met throughout this journey so far. I've met some other young moms, and we connected. We talk almost every day; we check up on each other. Just speaking to one another makes us feel like we can live this life. We can do this. Support groups are huge.
If I've tried everything, I'll just go to my kids, and I'll just sit with them and try to be in the moment with them. I just hug them and kiss them and/or I'll take them to the park or just anything to get my mind off of what I'm stressing about. I've done a lot.
What has been your approach to researching myeloma?
I need to know everything, which is not good. I've learned that it's not good. I don't need to know everything. I had a moment of clarity two nights ago lying in bed thinking that I had become too obsessed with it.
I think I'm too absorbed in it, with reading the articles and the groups on Facebook. I'm too consumed. I decided two days ago that I'm going to take a really big step back. A huge step back.
I'm going to just stop thinking about other people and what they're going through and their stories and their treatments. I'm going to stop thinking about all the articles that come out, because I'm just searching for an answer that's not there, basically.
All it's doing is stressing me out, so I've decided that I'm going to take a big shift. I'm going to shift how I deal with all this, because I just can't keep operating in this way.
How do you and your husband approach life with cancer?
That's a good question. How do we deal with it together? I don't know. We just try to keep things moving. We just try to keep life as normal as possible, really. I have a lot of support from my family, so that helps a lot.
My mom, my sister and my dad — I have all those people close to me. That helps in how we deal with it, because they come around a lot. We just try to keep things going as normal as possible.
I think we kind of just not we try not to talk about it too much. I guess we kind of just try to forget about it in a sense.
When you have a family, that's a good way to handle it as long as you're getting what you need and getting enough support. That's the biggest thing. I've got tons of support. I am very, very fortunate in that sense.
Have you had any financial stresses in paying for cancer treatment?
No, not in Canada, no. We're pretty lucky here. The only financial drain is I haven't been working. That obviously affected us.
Actually, my clinical trial pays for everything. They pay for all my gas and parking, and then a little extra on top of it, so I actually get money from being on the clinical trial every month.
They'll even pay for my hotel if I don't feel like driving up in the morning. They said any time I wanted to just stay in a hotel, I could do that, too. I'm pretty fortunate. I feel very fortunate.
»MORE: Read more about benefits available
Monitoring the body for any signs of myeloma
I've never had kidney problems. I've always been like that, very healthy. Everything's been really great. All my organs are great. It's just the bone lesion. That's all I've ever contended with.
A lot of people I know are diagnosed young, in their mid-30s. We are all a little bit similar in that sense because I know another guy with the same thing.
He had a plasmacytoma in his sacrum in his mid-thirties 20 years ago. Also, he's never had nothing with his kidneys either. Nothing. It was always just the bones, and that was it.
Dealing with the cloud of another possible relapse
I'm really struggling with this. I'm healthy. I'm almost in complete remission. My back feels great. You think I would be happy and jumping up and jumping with joy.
I'm not, and I'm like, "Am I broken? Is there something wrong with me? What happened here?" I should be happy. I should be celebrating. But I can't. I just don't know why.
What's your message for other patients and caregivers?
I would say to them that you cannot change your path, but you can change the way you react to it.
That is how I live my life now. That is my biggest piece of advice I can give to anybody.
---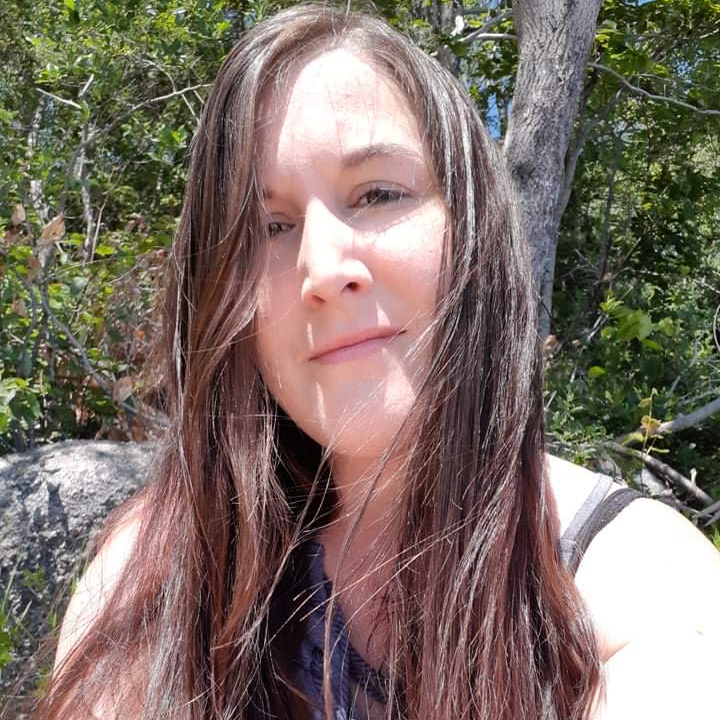 Multiple Myeloma Stories
---